Fly&Play right away!
28.02.2016
PianoRoom has a brand new service and solution for musicians from abroad who want to do something different. PianoRoom can arrange flights from all around Europe, as well free transportation from and to the airport and insiders help with logistical questions of your stay in Slovenia. On top of that musicians can easy customize a basic Fly&Play package with any wishes like for example sleepovers or sightseeing tours.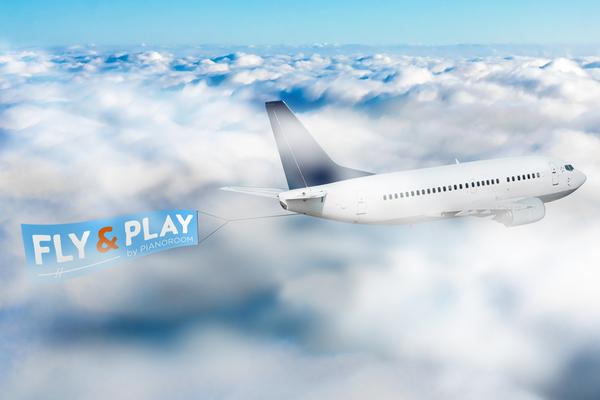 For additional and more detailed information about Fly&Play, don't hesitate to contact us here and we give you a more than fair price for your piano recordings by us. 

Where to stay?
Affordable accommodation (from 11 Euros per night) till high-end luxury hotels can be found in close vicinity of PianoRoom. Check AirBnB or Booking. or check some other options here:  
Search for flight 
Accomodation 
Base Camp -> the nearest 
Additional information about your FLY&PLAY visit.
Slovenia has much to offer to its visitors and has, for years, been a secret tip for connoisseurs: the sunny Mediterranean, Alps, numerous spas, good infrastructure and unspoiled nature, all packed in a rather small area close to major global attractions such as Venice or Vienna. Add to that, wonders of nature such as the spectacular caves in the Karst region or the discreet charm of the national capital Ljubljana. Visitors often describe Ljubljana as a Prague in a smaller and much less crowded version.
From beautiful Bled to the sausage of Kranj, from delicious honey to the salt from Sečovlje salt pans. There are also Lipica horses where even Queen Elizabeth has got one of her own. 
Contact us here to book a personalised Fly&Play package right away!

 Bled and Vintgar Gorge -> 15 min by car 

Lake Bohinj and Ski resort Kranjska Gora -> 1 hour by car 

Castle Predjama and Skocjan / Postojna caves -> 1 hour by car  

Piran, Sečovlje Salina Nature Park and village Stanjel -> 1.5 hour by car