About Us
I opened PianoRoom to make the possibility of excellent piano recording available to everyone.
Both to young musicians, who spend months improving their program for a competition, a recital, an entrance exam or an audition, and to everyone else in need of an outstanding recording of a wonderful »grande«.
"I've been befriending music and musicians my whole life. I get excited about numerous music genres and I adore talent and creativity as well as musicians' discipline and hard-working perseverance with which they reach the ease and beauty that charm us. I myself have reached mastery and success in a different field; that has allowed me to support and nourish my daughter's music potential and, truth be told, to find a good enough reason to build PianoRoom and place the Grand Piano therein.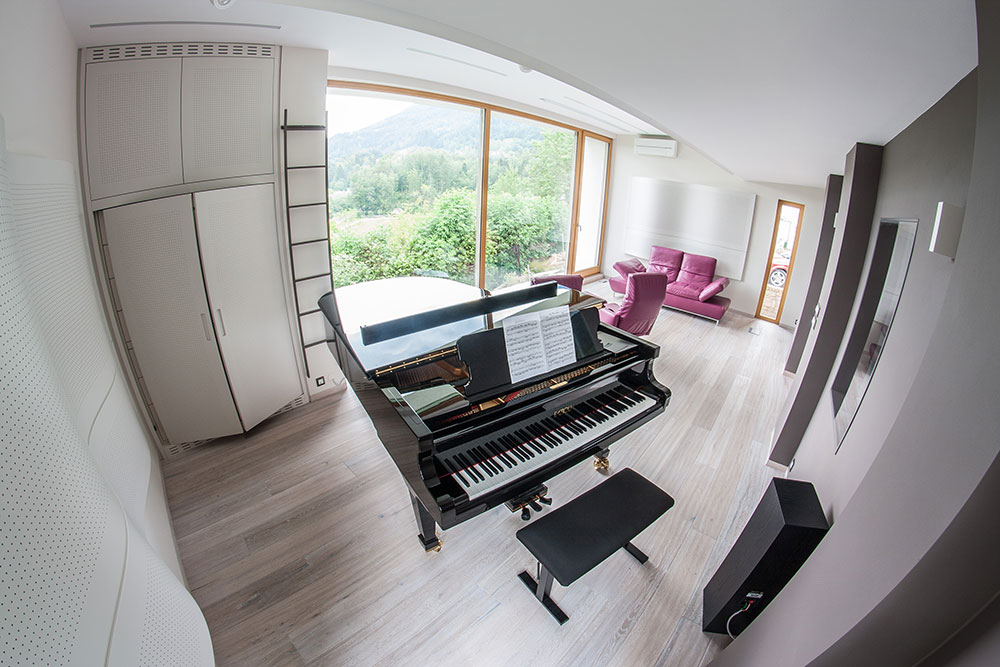 It did not take long for me to come up with the idea to open the doors to her musical peers and, later on, to everyone who needs a good piano recording. The recording experience, just like the concert one, is very important during a young pianist's development but, as a general rule, it is harder to come by. An excellent piano, a suitable space, top-of-the line microphones and technology often seem very »remote«, both organisationally and price-wise.
We created a space in which musicians can create the result of an excellent studio environment in a relaxed home atmosphere."
Mitja Petrovič, PianoRoom
Where to find us
35 minutes from Ljubljana, Golnik pri Kranju at the following address:
Mitja Petrovič
Golnik 178
4204 Golnik