Two Pianos Project
05.01.2016
New Classical music piece and music video created by two Slovenian famous jazz musicians Lojze and Kristian Krajnčan.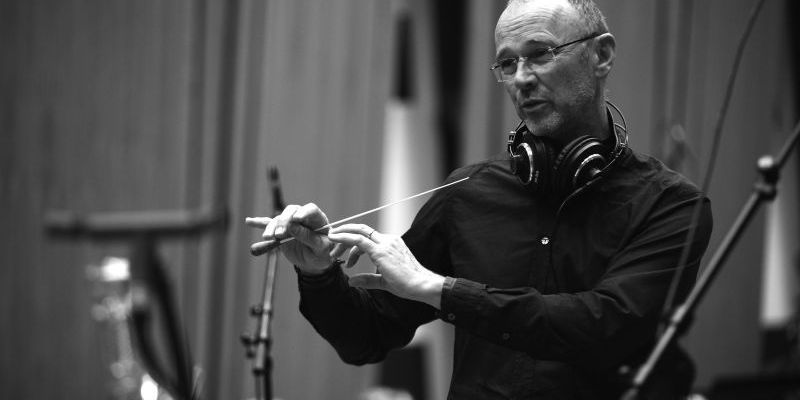 A team of artists under the leadership of Lojze Krajnčan took on an interesting project, with which they wished to show that artists who perform more serious music can also be interesting and can have the ability of reaching the younger generation. 
Lojze Krajnčan, whom we know mainly as a famous jazz musician and the conductor of Big Band RTV Slovenia, delved once again into serious musical waters and wrote a cycle of Songs for Two Pianos Pianoroom with pieces entitled Searching, Misterioso and Echos. He especially wished for these songs to reach young people, and that is why he decided to use the language through which most young people get in touch with music – the music video.
He entrusted the visualization of the music to Kristijan Krajnčan, who is otherwise known as an excellent jazz drummer, but is recently becoming known more and more as a director as well. The two pianos were played by three incredible young pianists: Bulgarian concert pianist Tsarina Marinkova, who is creating in the Netherlands, Slovenian pianist Jure Goručan, who is finishing the academy in Cologne, and student at the Koper Arts Grammar School, Lana Petrovič, who is studying the piano under professor Selma Chicco Hajdin.  
'I think it's good that we are trying to bring this sort of music closer to young people. Mainly because it has a soul, and that is the thing we miss most in this modern world.' said young pianist Tsarina Marinkova about the project. Many do in fact feel that serious music is reserved for a small circle of people. The creators of the project disagree and believe that serious music can be experienced and understood by anyone because its emotional and transformational power is universal. 
The project was created in the first specialized studio for piano recording in Slovenia, PianoRoom.
If you believe that performers of classical music can be interesting, spread the news of this project amongst your friends. Check the pieces, the video and the notes.